Lamp ballast repairs...
At A1 Power Engineering (UK) we are able to offer a comprehensive repair and refurbishment service for the majority of Xenon / Mercury / MHL arc lamp power supplies / ballasts available on the market. Manufacturers covered include Perkin Elmer / Excelitas, Warner Power (Safe-Arc), Carsan Engineering, Oriel / Newport, Stryker, Smith and Nephew and Lumina Power.
Involved with the original design of the Perkin Elmer PS300-11, PS300-12 and Y*** variants we have extensive and indepth knowledge of these products.
All Xenon / Mercury / MHL arc supplies are functionally tested utilising a combination of specialist electronic loads and an original Perkin Elmer / Excelitas Cermax lamp depending upon the products power rating. Each ballast is fully tested to the original test specification for the product with typical testing including :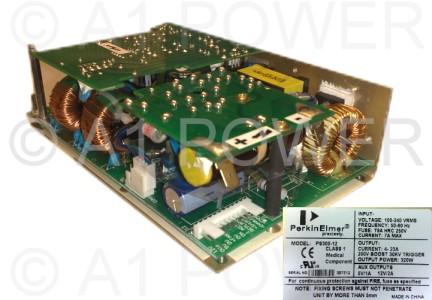 Input line regulation

Output load regulation

Output ripple and noise

Dynamic load testing (regulation response time)

Auxillary output voltage load regulation checks (PS300-12 and variants only)

Lamp on signal check

Lamp replace signal check

Lamp current monitor sense check and calibration

Enable function check

Interlock function check

Fan voltage check

HT trigger voltage pulse check (30kV)

Safety tests (HI-POT / Earth continuity and leakage)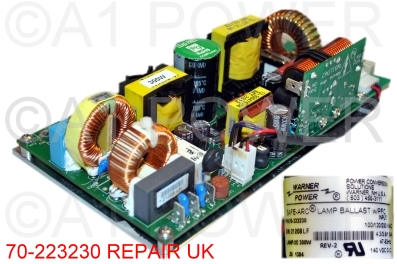 All products are soak tested under full load conditions for a minimum of 3 hrs and supplied with a full 12 month warranty after servicing (terms apply).
Products can be turned around either within our standard 5 day leadtime or fast 24hr service for more urgent requirements.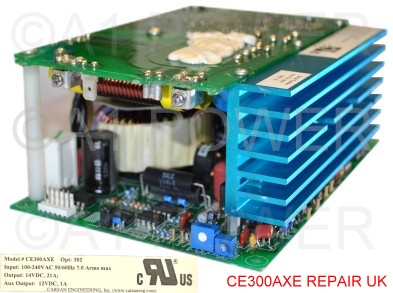 **We guarantee to beat any UK competitor on pricing, warranty and turnaround**



**Please note : We are not able to provide new or replacement products**


Please contact us for further information regarding current service leadtimes and pricing.