At A1 Power Engineering UK we offer full service support for the range of dc-dc power supplies formerly
manufactured by Daren Electronics Ltd. in the UK, and offer a full repair and refurbishment service for the
DPC200-169 product.
Whilst Daren Electronics Ltd. are no longer in existence, due to our history, we actually still have contacts
with the original manufacturing and engineering team in the UK.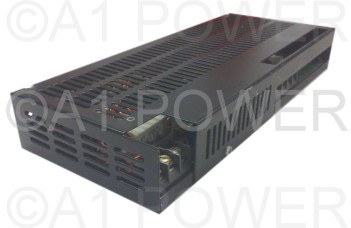 We can turn around your product within our standard 5 day lead time or within 24hrs if your requirement is urgent. We currently stock all commonly used components required for repair to enable us to provide a fast and efficient service to our customers.


To ensure future reliability during the repair process the condition of all electrolytic capacitors is checked (via ESR) and replaced where necessary for high quality 105 Deg C rated types (Japanese only).
Where required this product is also updated to latest mod levels.
Products are fully functionally tested (including safety testing) to the original product specification via our
specialist electronic loads and shipped with a full 12 months warranty (terms apply).
Fast 24hr turnaround service available
(subject to availability of components).

For current pricing and turnaround times please contact us.