We are extremely familiar with the KRP Power Source PP90 DIN eurocard power supply as manufactured by
Daren Electronics Ltd. for KRP Power Source. Our service includes either repair or comprehensive
refurbishment as required with testing to original test specifications.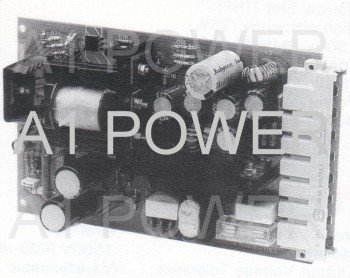 Servicing of all variants of the Daren Electronics Ltd. / Krp Power Source PP90 series power supply is available including : PP100-40 DIN, PP100-41 DIN, PP100-42 DIN & PP100-43 DIN.
During the repair process the condition of all electrolytic capacitors is checked (via ESR) and replaced where necessary for high quality 105 Deg C rated types.
Products are fully functionally tested (including safety testing) via our specialist electronic loads and shipped with a full 12 months warranty (terms apply).



***We are unable to provide replacement units - only a repair and refurbishment service***
For current pricing and turnaround times please contact us. Fast 24hr service available.