Stadium Power FP250-210 series power supply repair
At A1 Power Engineering (UK), as ex-Ferrus / Stadium Power engineers we have extensive experience in the repair and refurbishment of the now obsolete Stadium Power FP250-210 dual output (180Vdc / 198Vdc) 250W dc power supply as used within the T & R DVS3 MK2 relay tester.
Early revisions of this product are known to have a weakness in the design. We are the only service specialists with manufacturers information to upgrade this product to the last standard of manufacture before becoming obsolete to improve future reliability (without these modifications the product will be prone to repeated failure in the future).
We fully recognise that, whatever the industry sector, machine downtime is costly to any business. Our experience in the field of switchmode power supply and battery charger design and repair allows us to rectify faults quickly and efficiently. This coupled with our vast stock of the most commonly used components within the power supply / battery charger industry allows us to turn your product around fast and get you up and running in the shortest possible leadtime.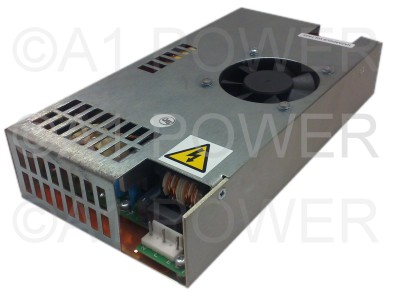 Why repair instead of buying new ?

Our service charge is highly cost effective in comparison to buying new or trying to source a replacement



Fast turnaround to get your equipment up and running again - reduced downtime

Reassurance that your system will function correctly




Assurance of reliability with our unrivalled 12 month warranty
Products are fully functionally tested (including safety testing) to the original Ferrus test specification via our specialist electronic loads and shipped with a full 12 months warranty (terms apply).
Fast 24hr turnaround service available (subject to availability of components).

For current service pricing and turnaround times please contact us.

Sorry - we are unable to provide new or replacement products as no longer manufactured.