PerkinElmer / Excelitas PS300-11 / PS300-11A Xenon Lamp Ballast Repair
We are able to offer a comprehensive repair and refurbishment for the Perkin Elmer / Excelitas PS300-11 and PS300-11A series of short arc xenon lamp ballasts. Commonly used within medical endoscopy and dental equipment manufactured by Stryker, Smith and Nephew, Applied Biosystems and others.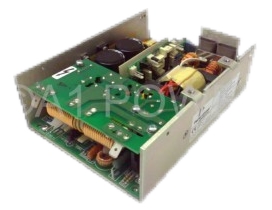 Full functional testing of this product includes:
Lamp current check / calibration

HT trigger / ignition voltage pulse check / calibration

Input line regulation

Output load regulation

Output ripple and noise

Dynamic load testing (regulation response time)

Interlock function check

Lamp monitoring signals

Fan voltage check

Safety tests (HI-POT / Earth continuity and leakage)



Variants of the PS300-11 serviced to date include :
P300B, PS300-11, PS300-11A, PS300-11-LS, PS300-11A210VA, PS300-11B120VA, PS300-11D225VA, PS300-11E140VA, Y1709, Y1740, Y1745, Y1771, Y1772, Y1773, Y1810, Y1813, Y1822, 226227, 226341-003, 226341-024, 227208, 228032, 228305, 228798, 225050, 227800.
Products are fully tested to the original test specification using a combination of electronic loads and a Perkin Elmer 300W short arc lamp.
Depending upon the revision we also upgrade this product to the very latest manufacturing standard.
Shipped with a full 12 months warranty (terms apply).
Fast 24hr turnaround service available (subject to availability of components).

For current service pricing and turnaround times please contact us.
**Please note : We are unable to provide new or replacement units**